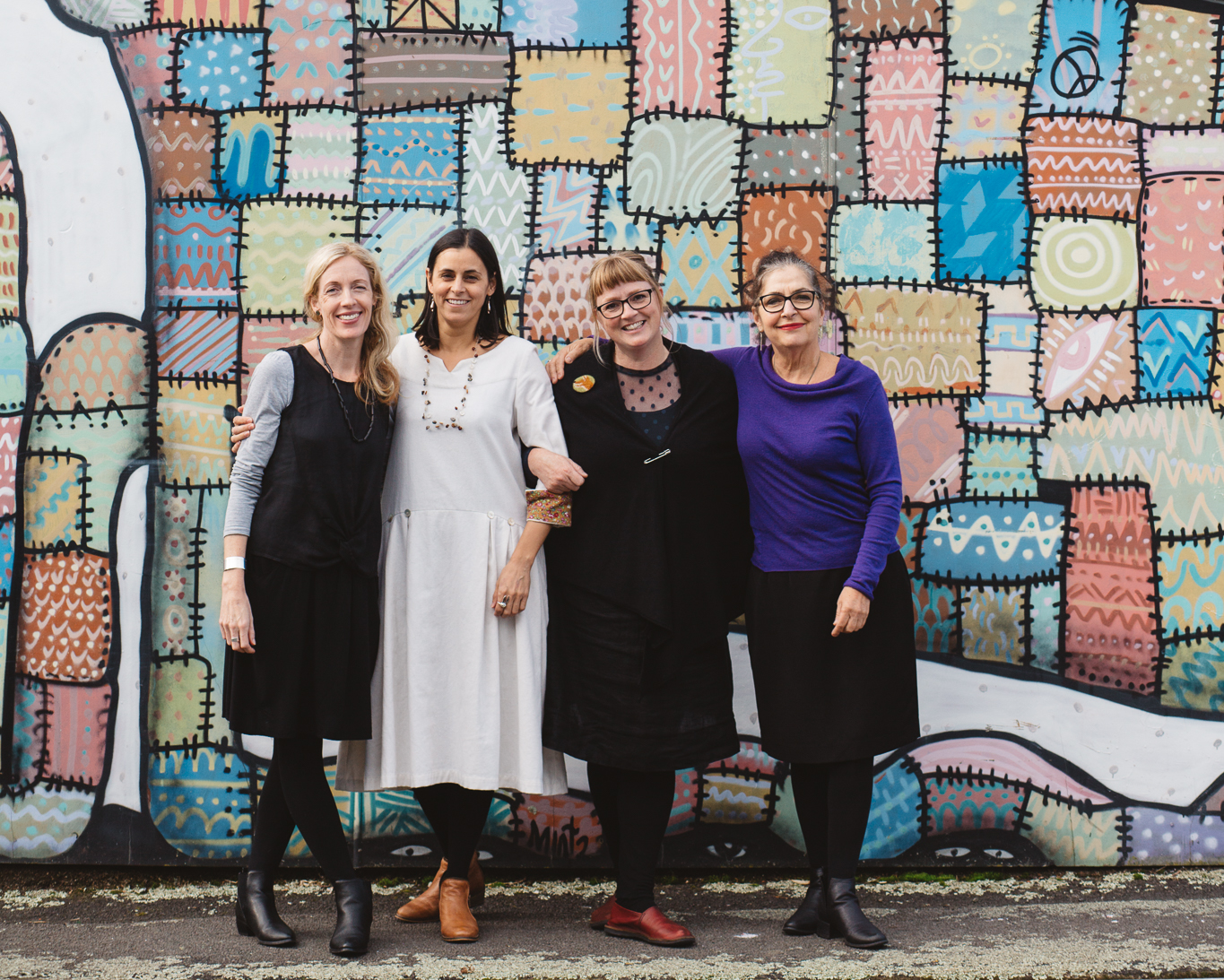 Welcome to the blog of Kina  - a place to share my travels around New Zealand making connections with artists we represent at Kina NZ Design + Artspace.
Luella - As the owner of Kina, I have been privileged to visit our creatives in their studios and I will be using this blog to share some of those stories with you. I have been establishing relationships with Kina artists since 2001. I worked alongside the previous owners of the business and have continued to grow the ethos of Kina.
My most enjoyable aspect of Kina is the people – supporting my team, listening to my clients and learning from my artists - developing lasting relationships with all.
The women I surround myself with are crucial in the running of the business and without them, the door would not be open. They each hold various roles, supporting and influencing Kina along the way, making it one of the best in the country for homeware and art.
Sonja - has been with Kina for just on ten years. Her role is to manage the arrival of all the beautiful objects that you see in our space.  She establishes whether the items we have on display are perfect in their creation and is the quality control expert. Her attention to detail with wall displays and stock management is integral to the overall running of the store, she is my super assistant! 
When not working at Kina Sonja can sometimes be found in her home studio creating with clay. Sonja graduated from Otago Polytechnic Art School majoring in Ceramic Arts. Her bright, colourful quirky works have been found on the shelves in like-minded stores around the country and her signature style is to make you smile. 
Judy - is my loyal Saturday woman and has been for many years. She swoops in and makes sure the entire space is gleaming. She manages a crowd (and patient customers) with ease, making sure their store experience is knowledgable and fun. 
Saturdays at Kina is Judy's creative outlet, as she also has a 9-5 at one of the local eye care centres. Along with the rest of the team Judy is a talented creative in her own right. She is a star with a sewing machine and also likes to get creative in her kitchen with treats for us all. 
Tabatha - is new to our team, joining us in May 2018 to cover for Maternity Leave. Tabatha keeps you up to date with what is new in store via our Facebook page and sends those informative emails out each Tuesday and Saturday.
She is also a talented artist graduating with a Doctorate in Fine Arts from Elam School of Fine Arts, Auckland University, 2015. Keep an eye out for her exhibition with us during the Powerco Taranaki Garden Spectacular this coming October 2018.
These three women are super special to me and have become part of the extending Kina family. They are supportive of the business, my family and each other - it's a real pleasure to say they give Kina substance and are essential in creating the heart of the business.
I hope you enjoy the stories I share.