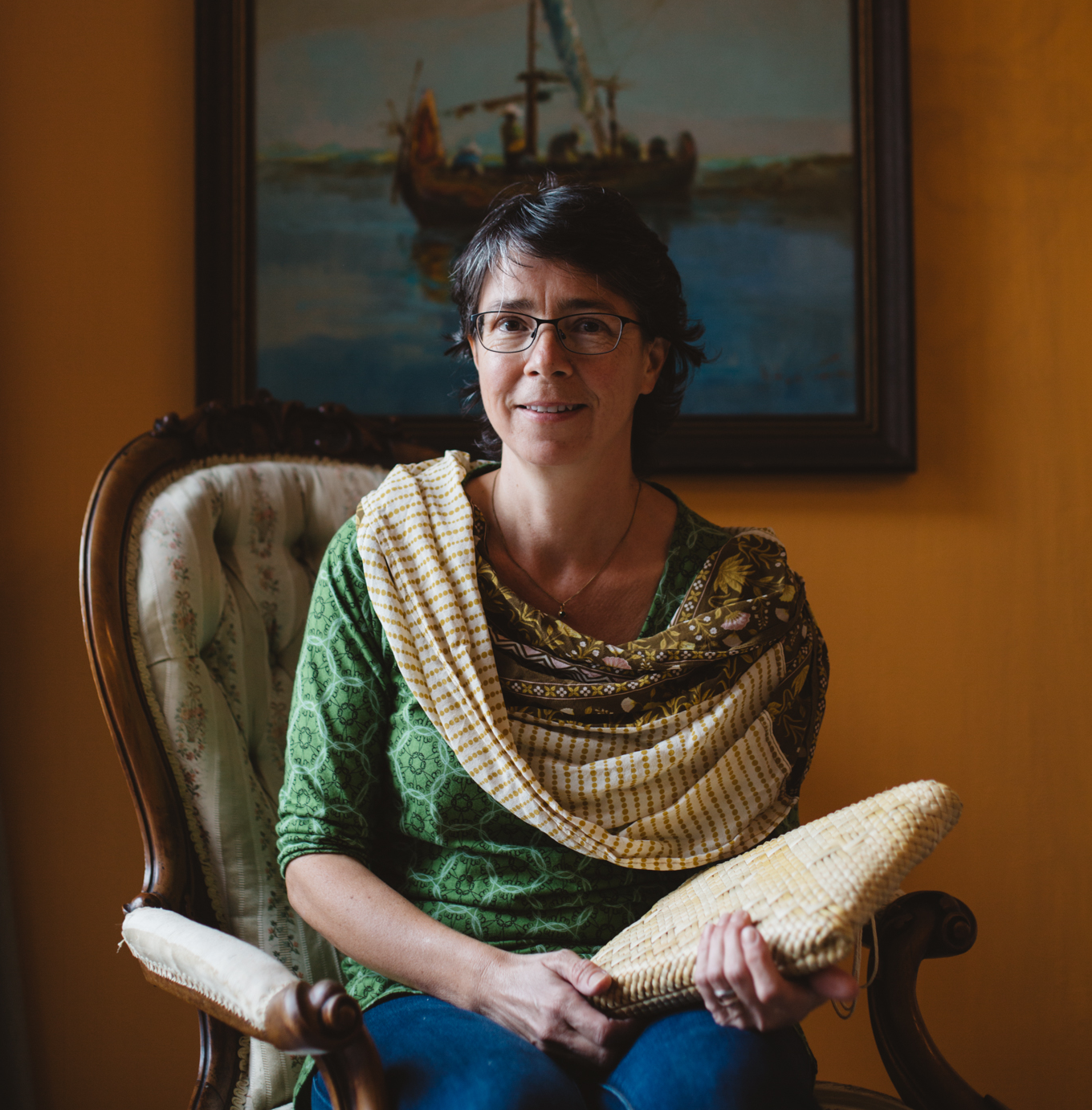 When I come across an artist in my travels and give them a days notice to visit, it always comes with a bit of trepidation....are they welcome to me calling with such short notice...will they have anything to show me...will they be open to having their works on our shelves at Kina...have they even heard of Kina???
I imagine the artist is just as apprehensive about some stranger making contact eagerly asking if they can visit, take photos, and possibly take away artworks as they need to leave and head back to Taranaki in the next 24hours!
My visit to Maria was just this, spontaneous. It was a lovely morning visit to Maria's home studio, where she showed me her works from the past decade....one talented artist and one happy gallery owner.
After arriving in Rotorua from Switzerland and being introduced to Maori culture and art Maria was fascinated by flax weaving. She attended Waiariki Polytechnic (now Toi Ohamai) in Rotorua in 2010 and learnt the basic weaving technique from her teacher Richard Kereopa. She then studied for two years under Melata Bennett at Te Wananga o Aotearoa Rotorua. Her skills further developed while studying at Te Puia, the National Weaving School - Te Rito.
While learning the technique of weaving, Maria was drawn to the warmth of the Maori culture and throughout my visit the appreciation and respect for this was always present. Her knowledge of traditional māori tikanga (protocol) was vast and it was a real pleasure to see a visitor to our country embrace it with such authenticity.  
Maria weaves with harakeke (New Zealand flax) grown around Rotorua. The harakeke that she uses is carefully chosen from different pa harakeke (flax sites) according to the characteristics required for the article. She uses the muka (fibre) of harakeke to plait the handles, and colours the kete with commercial dyes. Most of her products can safely be taken to foreign countries including Australia the US and Europe.
Maria has expressed her weaving through piupiu, taniko, pake and maro but it is kete whakairo (baskets) and kupenga (fishing net technique) that she enjoys creating best. She also weaves whariki (floor mats) and wall-hangings. 
Kina currently holds a variety of woven pieces from Maria in the kete whakairo, kono and wall hanging styles. To see these click here