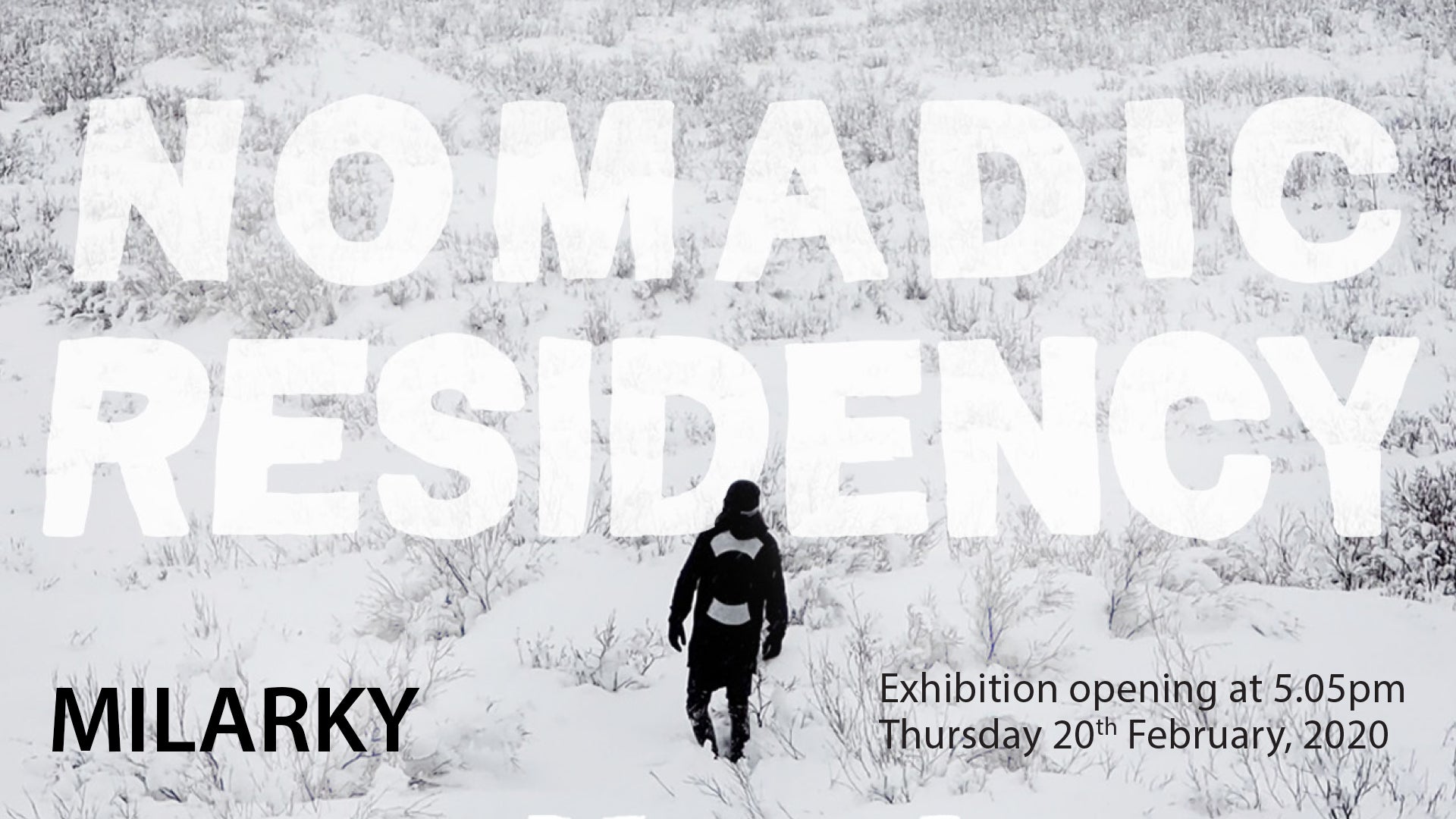 During the last 5 years New Plymouth artist Milarky has been regularly visiting and traveling around America, crossing in and out of borders and over uncountable state lines, through too many miles of land, back and forth between coasts, to reach each of the 50 States; all with the aim of producing direct field research of Contemporary Nomadism.
In the context of Milarky's practice, Nomadism is a shifting and adapting core, so this whole project, while it had intents and directives, was always maintained as welding the freedom to adjust and follow the resources as they were learnt. Amongst the project was a Master's degree completed in 2017 structured around the theory of space between Nomadism and Sedentarisationism, along with a solo exhibition; 'BorderLands' 2016; in response largely to the unexpected dominance of mobility limitations while moving across geography.
The project was completed in November 2019, with the last state of Alaska.
The Nomadic Residency. Solo Exhibition at Kina Gallery 20.02.20 
This will be Milarky's first Exhibition since 2016, and will also be his 10th Solo Exhibition. 
The works for this Exhibition are in response to the field research, though while the Film is in direct association and display to the content of the project, the painting's that will be exhibited are adapting to further translate the theory and concepts that have been learnt across the research. 
Unlike all previous Milarky Exhibitions, this show will focus only on a limited number of works, instead of the usual 66-88 works, this room will only display 8 works. 
Opening night: 5.05pm, 20.20.2020. Kina Gallery, New Plymouth.
The Nomadic Residency. Film:
During this field research a lot of documented content was compiled, and in response to its accumulation, a Film: 'The Nomadic Residency Film' has been produced and will be previewed and shown at Govett Brewster Cinema.
Show Times: mid 2020 [further details released closer to the event]