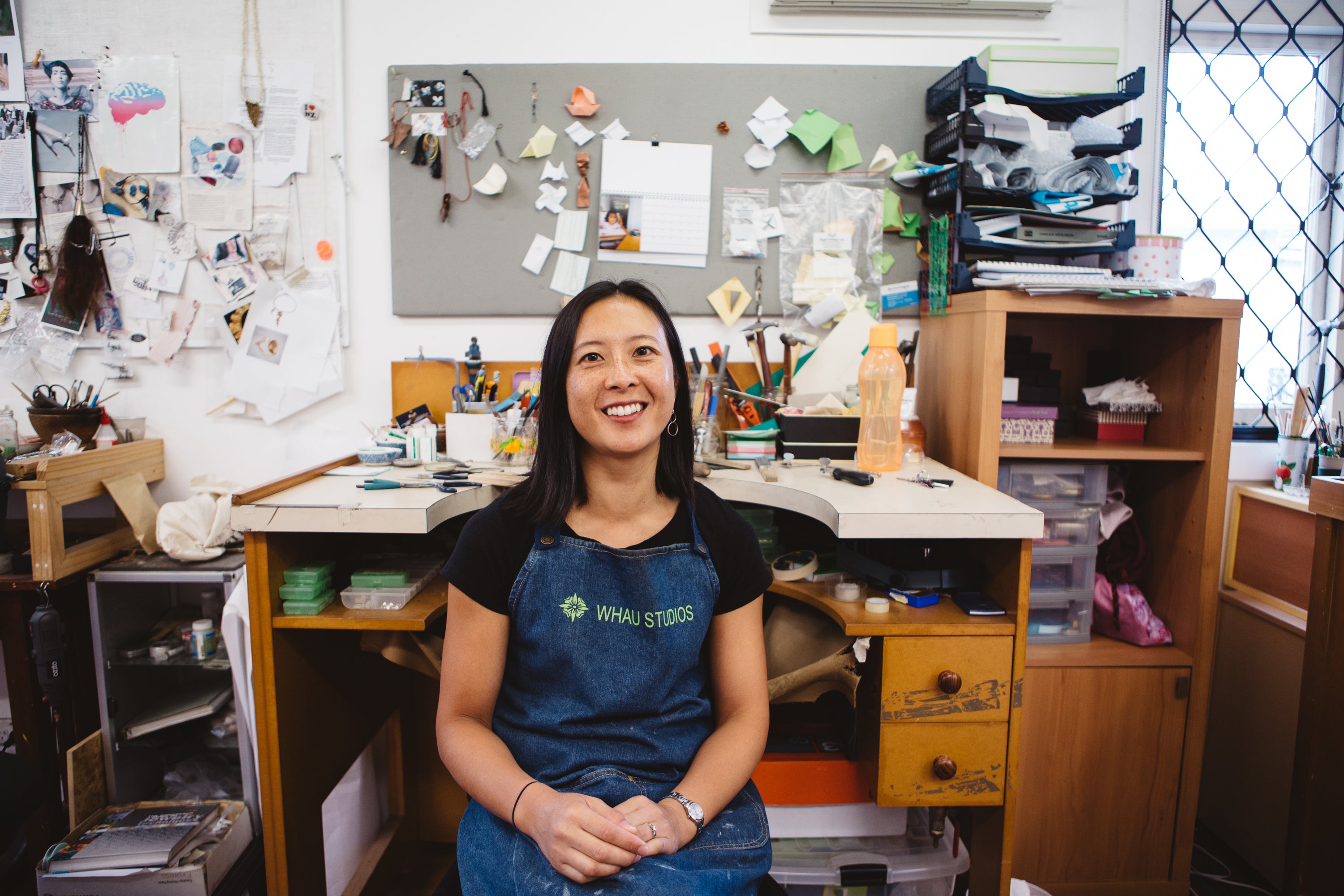 While visiting Auckland a couple of months back I popped into Whau Studios in Point Chevalier to meet up with new jeweller to Kina, Laura Jer. It's always great to put a face to the artworks we have at Kina and especially good when we get to connect with their creative space! 
Laura is one of the current partners and resident jewellers of Whau Studios alongside Ilse-Marie Erl and Dorothy de Lautour. Since early 2014 they have been working towards establishing a space for contemporary jewellers to connect, educate and be educated. They strive to create an environment where jewellers can work, share, critique, discuss, exhibit, teach and learn. 
The day I arrive a class is about to start and there is a bustle of chatter from students arriving. Each of them has an enthusiasm that if I stayed long enough would kick start the creative in me...it felt contagious.
Amongst the bustle the students open their bags to show fellow classmates their creations, tools are scattered on work benches, discussions about next steps are taking place and the space is filled with eagerness and passionate energy; it's an invigorating creative space. 
I can see why Laura enjoys her time at Whau as a resident jeweller and it was here she talked me through her process. 
Laura graduated from Unitec with a Bachelor of Design and Visual Artist (Contemporary Jewellery major) in 2013. Her jewellery practice is largely process-driven, using an intuitive approach to metal manipulation.
She mentions how she creates through working with the metal, and having a hands-on approach to her interactions with it…no sketch books open here…just lots of folded bits of paper! 
Pulling, pushing, folding, bending, twisting, rolling and hammering…..working with sheets of silver and creating three-dimensional objects. It is always the metal that provides the inspiration for her work.
To see Laura's collection we carry click here.
Text: Luella Raj
Images: Katie O'Neill Photography